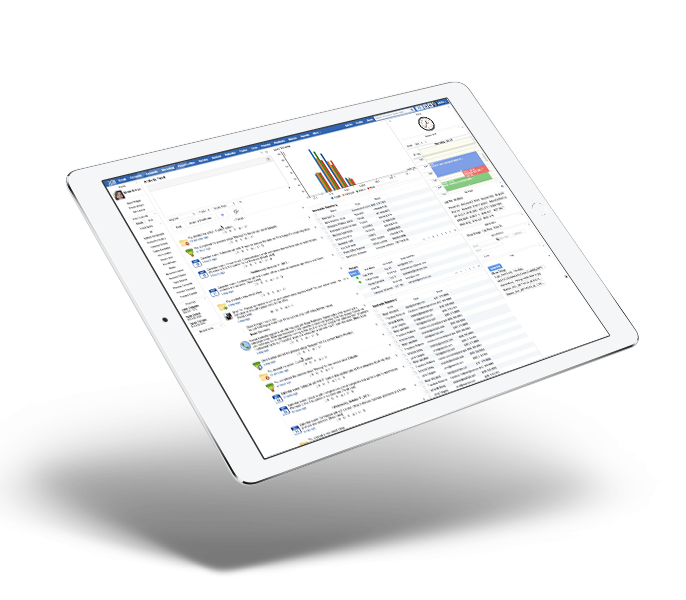 X2CRM is an enterprise CRM, Marketing Automation and Workflow solution that supports every aspect of your customer engagement.
Construct effortless customer experiences by enabling the most optimized process and interactions. X2CRM provides companies with speed and control in a complete, secure and highly configurable CRM suite.
X2CRM is honored to receive praises from industry experts
Exceed customer expectations with uninterrupted engagement
By combining Customer Relationship Management, Marketing Automation and Workflow — all managed on a single, cohesive platform — your company can break down data silos and propel customer relationships to a new level. X2CRM comes with 20+ modules that your company can choose to deploy. All modules are native and cohesively designed to interact with each other, and provides a comprehensive view of the customer journey.
X2Marketing
Personalize and automate every communication touchpoint throughout your customer's journey covering email, in-person, website, phone conversation, events, chat, and more. Advanced list creation features, AB Testing, Marketing Analytics explaining how campaigns are working.
X2Sales
Maximize opportunities and manage sales organizations effortlessly. Create multiple sales pipelines, sales processes, associate contacts and accounts to opportunities. Mobile sales experience, pipeline reports, deal flow insight, opportunity activity insight, portal pages.
X2Support
Respond to service needs and manage bugs in a unified experience. Self-service web incident capture form, support portals, document sharing, ticket tracking, ticket escalation, support process creation, support reports.
X2Digital
Provide a customized digital experience to maximize engagement though your website, chatbot, social media pages. X2Digital includes a portal for your customers, partners, and supporting ecosystem.
X2Quotes
Expedite and centralize product and quote generation and management. Automate quotes based upon lead, contact, account or opportunity records, automatically include product pricing, taxes, quantities, save and export quotes as PDFs.
X2Social
Integrate and leverage social media to create leads and nurture relationships. Facebook groups, Twitter responses,LinkedIn articles, chats, chatbots, and more. Keep conversations and customer satisfaction going.
X2Collaborate
Organize and track customer interactions within an online collaborative environment. Share customer activity with every person and department that interacts with them. Work on documents and email templates as a team. View the customer engagement and response.
X2Documents
Keep your entire company organized with centralized document management and auditing. Build customizable, attribute dependent documents that auto-populate relevant information according to the person, company, opportunity, or support inquiry.
Experience for yourself how the X2CRM enterprise suite will support every customer interaction.
Hosted. Cloud. On-Premise.
You choose how to deploy X2CRM.
X2CRM exclusively provides a variety of deployment options to meet your IT and data security requirements. X2CRM can be deployed in a datacenter of choice such as AWS, GCC, or we can host the solution for you.
40,000 deployments prove
The Strength of x2crm
Companies around the world have trusted their customer experience to X2CRM. See for yourself how X2CRM can help your company create limitless relationships with your customers.